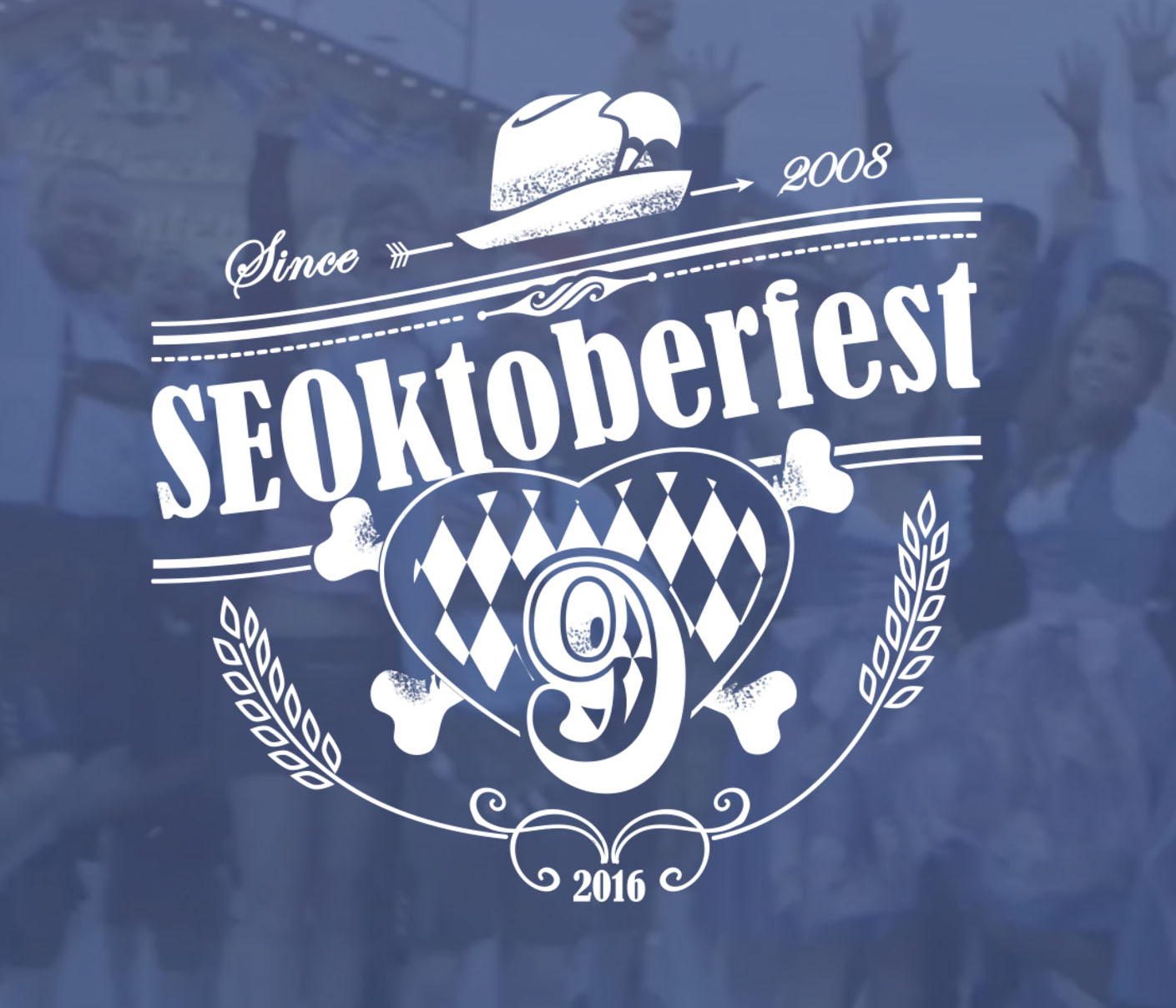 It´s only 11 weeks to go until SEOktoberfest 9. The 9th event of ultimately only ten SEOktoberfest events. SEOktoberfest X next year will be the last, final and ultimate SEOktoberfest. Boy, have we something special planned for that 🙂
The Charity Auction for our Grand SEOktoberfest Charity BBQ has ended last week and 31.884 Euros will be donated to the Amazonica Foundation and Münchner Tafel for the 50 exclusive tickets. Of course, we were quite dissapointed to generate "only" 32k in donations this year, after three years well above 40k. We don't want to be ungrateful though – 32.000 Euros is still A LOT of money for both of these small local charity organizations. Thanks to everyone, placing a bid! There actually haven't been less bids than last year, a lot of bids came after the deadline though. Maybe it was a mistake to shorten the Charity Auction period to just two weeks… We are still very proud to have generated almost 250.000 Euros for these two great charities worthy of support with our SEOktoberfest side-events over the years.
So you missed your chance to bid for a Charity BBQ ticket but still want to be part of the real SEOktoberfest experience? It´s tough, but there´s still two ways to score one of only two seats we have left at this year's event. The SEOktoberfest roster is pretty much set, but we saved two attendee seats, one you can apply for and one you can win with the SEOktoberfest LinkResearchTools Challenge.
Apply for a ticket
A ticket to SEOktoberfest is 5.000 Euros (it´s a non-profit event though – all the money from the attendance fees goes towards the event). All available tickets were sold within less than 4 minutes this year! This is why you have to apply for a ticket and – if chosen – you get the right to buy a ticket. Since we are only giving out just a couple of tickets to Newbies each year, the waiting list keeps growing every year. There is well over a hundred people on the waiting list, but there´s still a fair chance to score a ticket! Since there´s a lot of heavy hitters on the waiting list, popular speakers themselves, or maybe coming from known brands, we still want to give everybody the same fair chance. So there´s an anonymous application process with three easy questions. It ain´t about popularity or having a popular employer, so all SEOktoberfest Experts and Attendees vote on all received anonymous applications to ensure we find the one person, which fits our little group the best. I know, it sounds absolutely crazy, having to anonymously apply for buying a 5.000 Euro conference ticket – but that´s just how it is and has always been.
At SEOktoberfest we don't care where you're coming from, we don't care about your age, your gender, your race or even if you drink beer or not – we just care about how SEO savvy you are! You have to LOVE SEO – that's about it! If you just want to party at Oktoberfest this conference is definitely not for you, don't bother to apply if you're just looking to drink & party. Keep in mind, this is the next-to-last SEOktoberfest – next year is only for SEOktoberfest Alumni, no Newbies allowed for the last and final SEOktoberfest. This is the last chance to join our small SEO think tank as a Newbie Christoph just blogged on Medium about how SEOktoberfest brought his business life to a new level. This could be you!
Win a ticket
Christoph Cemper and his team at LinkResearchTools have been supporting the Charity BBQ as a main sponsor for several years now, so like every year, he has the honor to do a contest for the last SEOktoberest full ticket! He´s also throwing in 4 hotel nights in a great hotel close to the SEOktoberfest venue. So you just need to figure out a way to Munich to have the professional SEO experience of a lifetime – for free. So head over to the SEOktoberfest LinkResearchTools Challenge and take your chance. Once again a SEO scavenger hunt – may the best one win! Good luck!
SEOktoberfest has changed so many professional SEO careers already, it might just also change yours!