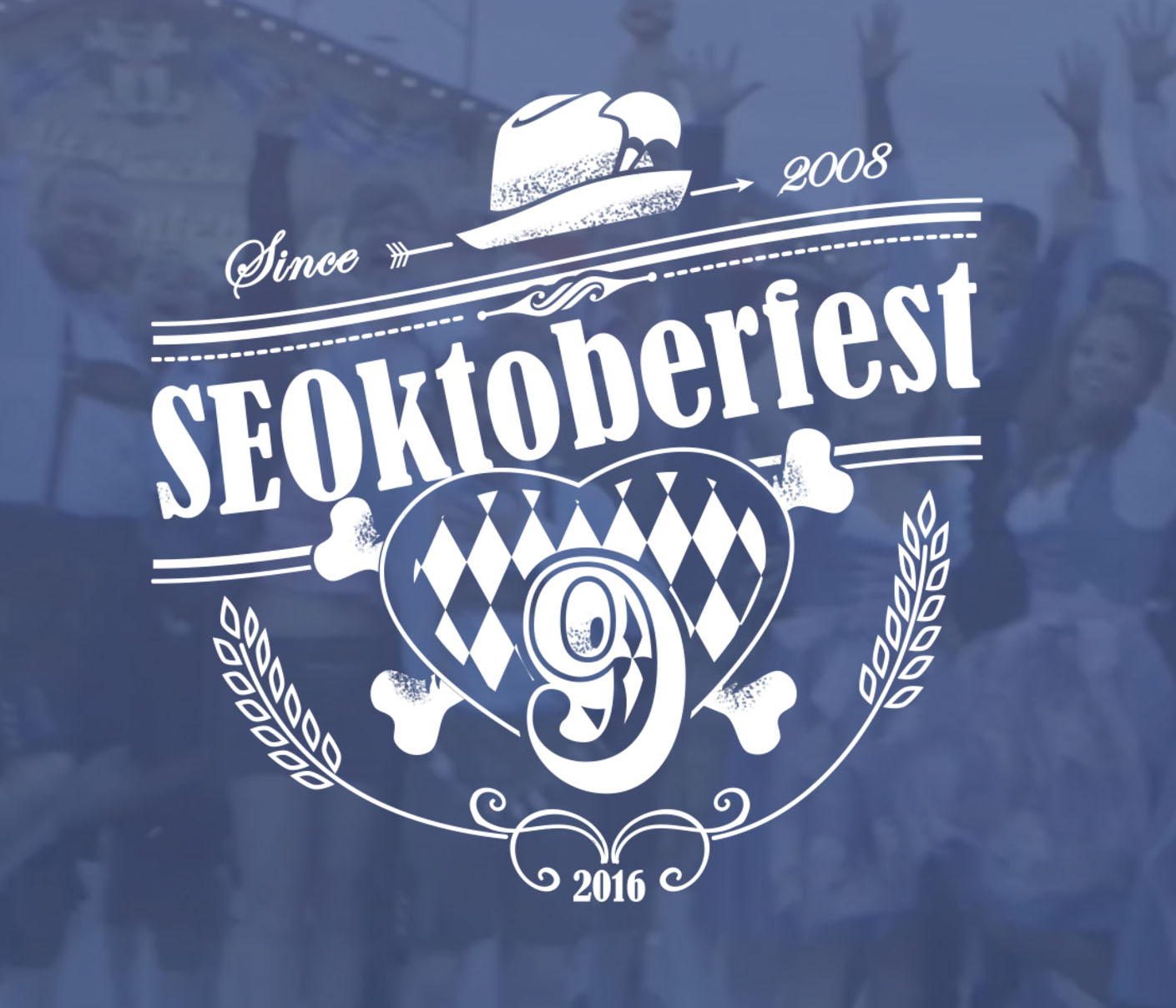 Los geht's, in nur 3 Monaten tönt es wieder "O'zapft is!" – der Beginn des alljährlichen Spektakels, am Rande dessen wir nun zum neunten Mal das SEOktoberfest feiern.
Die Charity Auktion für die 50 Tickets zum alljährlichen SEOktoberfest Charity BBQ ist gestern gestartet! Da die meisten Gebote sowieso erst in den letzten Tage bzw. Stunden abgegeben werden, haben wir uns dazu entschieden, den Auktionszeitraum auf zwei Wochen zu verkürzen. Somit könnt Ihr noch bis Dienstag, 28.Juni euer Gebot abgeben und wer am 28.Juni um 17 Uhr mit seinen Namen & Gebot auf der Liste steht ist am 21.September von 14 Uhr bis 22 Uhr beim großen Charity BBQ dabei! Ein ganzer Tag mit allen internationalen SEOktoberfest Experten & Teilnehmern, lecker Speis & Trank sowie auch in diesem Jahr wieder 4 hochkarätige Power-Panels mit den SEOktoberfest AllStars. Der Auktionserlös geht zu 100% an die beiden Charities Münchner Tafel und die Amazonica Stiftung! Letztes Jahr sind über 47.000 Euro(!) für die 50 Tickets gespendet worden – ich hoffe, wir können diesen Betrag dieses Jahr übertrumpfen!
Das 100% vom Spendenerlös an die von uns unterstützten Charities gehen verdanken wir unseren fantastischen Charity BBQ Sponsoren! Herzlichen Dank an dieser Stelle an LinkResearchTools, Searchmetrics, AKOM360, Lynx, Yoast und OnPage.org!

BIETE MIT UND SEI AM 21.SEPTEMBER MIT DABEI!
Mindestgebot für ein Ticket sind 100 Euro. Alle Erlöse der Charity-Auktion gehen zu 100% an die von uns unterstützten Charities! 
Und so kannst Du dabei sein:
1. Schreibe eine eMail an IWannaBe@SEOktoberfest.net
2. Dein Name & Adresse (evtl. Link zu Website / Blog / Twitter-Acc. / XING-Profil, wenn Du verlinkt werden willst – Mist wird nicht verlinkt)
3. Dein Gebot (mind. 5 Euro höher als das letzte Gebot auf der Liste – Gebote bitte nur in 5-Euro-Schritten)
Die 50 jeweils höchsten Gebote landen nach dem first-come-first-serve Prinzip auf der Teilnehmerliste. Man kann sein Gebot jederzeit erhöhen, oder eines der anderen Gebote auf der Liste überbieten. Einfach eine erneute eMail mit dem neuen Gebot senden!
Die 50 höchsten Gebote, die am 28.Juni um 17Uhr auf der Teilnehmerliste stehen bekommen ein Ticket für das SEOktoberfest Charity BBQ.
Hierzu müsst Ihr den von euch gebotenen Betrag direkt an die Charity-Organisation spenden (ihr bekommt am Ende der Auktion eine eMail mit allen Details!) und uns bis zum 5.Juli den Überweisungsbeleg zukommen lassen. Selbstverständlich erhaltet Ihr von der jeweiligen Charity-Organisation eine ordentliche Spenden-Quittung! Fehlt der Überweisungsbeleg am 5.Juli rückt automatisch der nächste Teilnehmer von der Teilnehmerliste nach und bekommt das Ticket. Der Rechtsweg ist selbstverständlich ausgeschlossen.
Die Liste wird Montag-Freitag jeweils um 10 Uhr und um 18 Uhr aktualisiert.
DON´T BLOG – DON´T TWEET – DON´T TELL

Die wichtigste Regel beim SEOktoberfest lautet seit jeher -> "don´t blog – don´t tweet – don´t tell" – natürlich gilt diese Regel auch wieder für das SEOktoberfest Charity BBQ! Dafür gibt´s Tipps, Informationen und Anregungen, die ihr sicherlich auf keiner anderen SEO Konferenz bekommt!
Es sind nicht nur unsere 24 Experten, die das SEOktoberfest Charity BBQ zu einer erstklassigen Möglichkeit machen auf höchstem Level unter gleichgesinnten SEOs zu networken, sondern auch die 28 SEOktoberfest Teilnehmer, die ja immerhin 5.000 Euro für das SEOktoberfest Ticket bezahlen, haben allesamt Rang und Namen in der internationalen SEO Branche. Von Facebook nehmen bspw. der Director Growth Brian Piepgrass zum mittlerweile fünften Mal teil, oder auch Facebook Head of SEO Aniruddha Kortikar. Disney Senior SEO Manager Jeffrey Preston, CBS Growth Hacker Chris Hedgecock, TripAdvisor Vice President of SEO Luc Levesque, LinkedIn SEO Manager Zach Roth und natürlich auch viele deutschsprachige anerkannte SEO Experten – alles Teilnehmer beim mittlerweile neunten SEOktoberfest. Wo sonst kann man in so einer intimen Atmospähre mit so vielen international anerkannten SEO Experten fachsimpeln und sicherlich auch das ein oder andere Bierchen trinken – nur beim SEOktoberfest!
Ich hoffe, wir sehen uns beim großen SEOktoberfest Charity BBQ! Prost