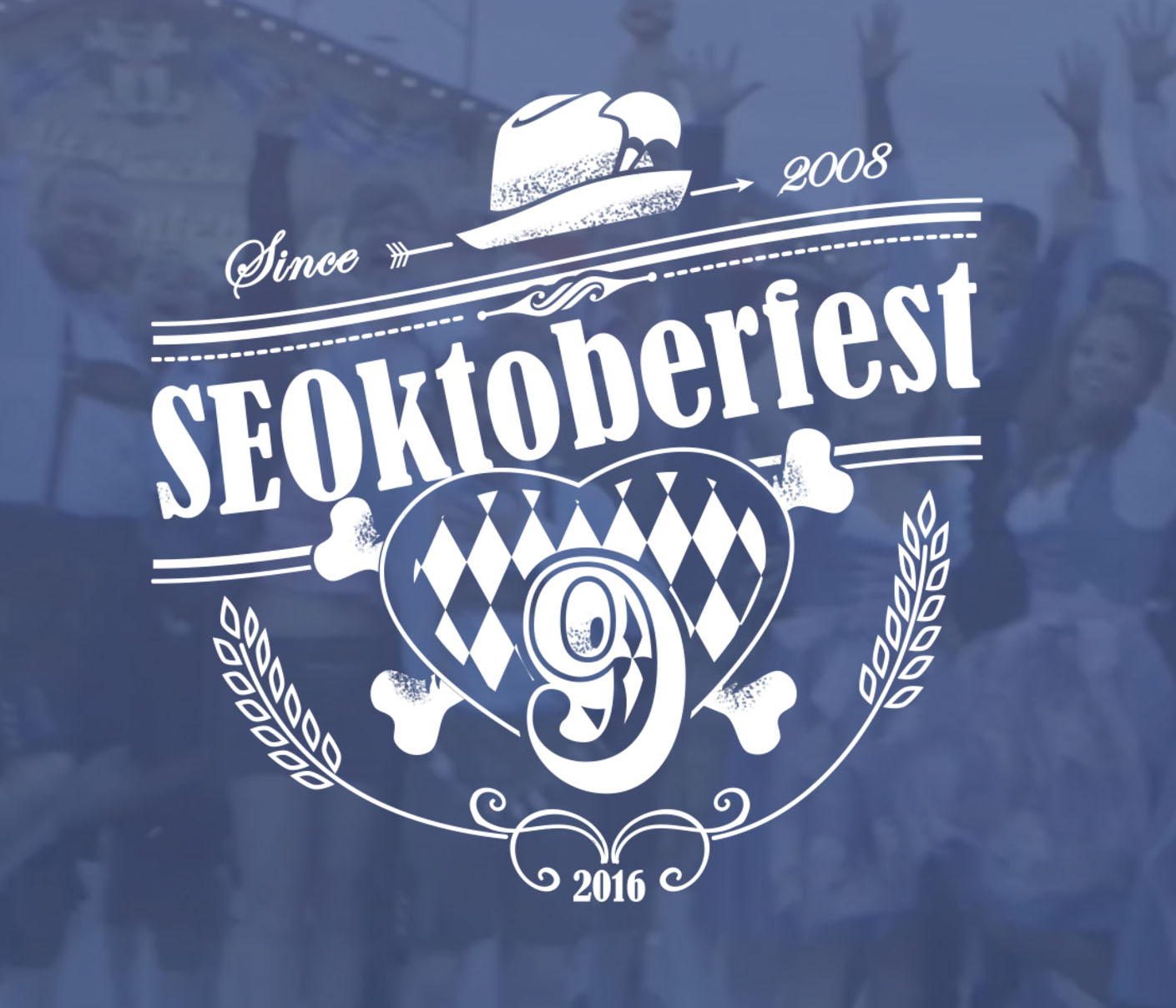 When Quadszilla and myself started SEOktoberfest back in 2008 we did not dare to dream this event running for such a long time. Still, SEOktoberfest was always intended to be just ten events – one decade of SEOktoberfest. Like P.T. Barnum and Walt Disney once said: "Always leave them wanting more".
Tickets for this year's SEOktoberfest sold out within just 4 minutes, despite the hefty price tag of 5.000 Euros.
Two tickets were awarded by anonymous application this year. Congratulations to Sander Daniels of Thumbtack and Eric Wu of Opendoor for mastering the anonymous application process – both have been awarded the opportunity to buy a ticket and will be joining us this year as a Newbie.
There were 96 people on the official waiting list, but only two open seats. Applications remain anonymous since at SEOktoberfest it's not about well-known employers and fancy job titles, it's really about the person itself and his / her SEO-savviness. Everyone attending this year's SEOktoberfest voted on each of the anonymous applicants, to find out which person really fits our little SEO think tank the best. It sounds completely crazy, having to anonymously apply to be awarded the chance to buy a 5.000 Euro conference ticket, but that's how it has always been. Although I would not call it a conference, it's a 72-hour experience. 72 hours of pure SEO, in all its shades. Seating is limited. We don't have any interest in making the group any bigger, to make sure everyone is comfortable sharing information you would not share anywhere else. We're very proud, no information ever leaked and people really honor the grand rule of SEOktoberfest: "don't blog, don't tweet, don't tell".
This year will be the next-to-last SEOktoberfest – SEOktoberfest X next year will be the last, final and ultimate SEOktoberfest.
Since only Alumni are allowed for the last SEOktoberfest, this is in fact the last chance to join our illustrious SEO think tank as a Newbie.
However the last and final ticket for SEOktoberfest 9 can not be bought. Like every year, our main SEOktoberfest Charity BBQ sponsor LinkResearchTools has the honor to award the last and final ticket via the LinkResearchTools SEOktoberfest Challenge – a fun SEO Scavenger Hunt!
You don't just win the last and final ticket to SEOktoberfest, 4 nights accommodation in a great Munich hotel are also included. So you just need to get to Munich – everything else within your 72 hours of SEOktoberfest experience is on us!
The Challenge takes place September 6th. We are all really excited to find out who will join our illustrious group this year!
SEOktoberfest has changed so many professional SEO lives already, it might also change yours.
Here's what three former SEO Scavenger Hunt winners say about their SEOktoberfest experience:
"Winning the 2015 SEOktoberfest challenge is one of my greatest achievements. I take much pride in it because winning a ticket wasn't a matter of luck – it was a matter of hard work and effort. I put my heart and soul into the challenge, and I am happy it turned out to be such a rewarding experience! Getting the first prize opened up new doors for me – I got invited for one of the most amazing SEO conferences ever. First and foremost, though, I became a part of the recognized experts' community and made friends with many people who have always been authorities for me."
"I was fortunate enough to win the LinkResearchTools scavenger hunt in 2014, and I can say with confidence: it changed my life! Not only meeting the brightest minds in SEO, but actually getting to know them, see what works and what doesn't and a sense of community that is still there until this day. It also put me in a position to land my dream job — I met the VP of SEO of TripAdvisor, moved from Germany to the US and am loving every minute of it!"
---
"Becoming part of the SEOktoberfest group of people with their incredible wealth of knowledge and attending what is definitely the top SEO event is simply priceless! So I'm obviously really happy that I won the SEO Scavenger Hunt and got to take part in all this."
---
It will be Stefan's 5th SEOktoberfest this year.
LinkResearchTools founder & mastermind Christoph himself has blogged about how his first SEOktoberfest experience helped elevate his professional SEO career (it wasn't actually SEOktoberfest itself, but the one-time sister event SEO de Janeiro in 2009. It will be Christoph's 6th SEOktoberfest this year).
Do you have what it takes to become a part of SEOktoberfest? What are you waiting for? Register now for the LinkResearchTools SEOktoberfest Challenge and compete in the SEO Scavenger Hunt September 6th! Good luck!